Laufen und saufen – Frankreichs skurriler Wein-Marathon
Laufen und saufen – Frankreichs skurriler Wein-Marathon
An 20 Stellen entlang dr Marathonstrecke wird Wein ausgeschenkt Foto: Stéphane Mesmin
Von Annette Schimanski | 09. April 2018, 13:23 Uhr
Es erinnert an Karneval oder ein Musikfestival. 8500 Menschen in bunten Kostümen laufen einen vollwertigen Marathon durch Weinberge Frankreichs – und trinken dabei Wein und essen Käse, Austern und süße Leckereien. Was skurril klingt, ist zur alljährlichen Tradition geworden.
Ein Marathon ist exakt 42,195 Kilometer lang und für viele ein großes sportliches Ziel, das mit jahrelangem harten Training verbunden ist. In Frankreich, einem Land, in dem man dem Klischée nach das Leben in vollen Zügen und vor allem mit exzellentem Essen genießt, gibt es ein etwas anderes Konzept des Marathonlaufs.
In der Region Médoc, in dem übergeordneten Bezirk Aquitaine im Süd-Westen Frankreichs, treffen sich in diesem September 8500 Lauf-Begeisterte zu einem Marathon durch die Weinfelder des Gebiets. Das Konzept des Laufs könnte man plump als "Laufen und Saufen" bezeichnen, denn an 20 Probierstationen entlang der Marathonstrecke erhalten die Läufer "Grand Crus des Médoc", Rotweine aus der Region. Grand Cru kann die Herkunft eines Weines aus den besten Lagen eines Gebietes bezeichnen, aber meistens beschreibt der Begriff die Qualität des Weines. "Grand Cru des Médoc" sind demnach hochklassige Weine aus der Region Médoc. Und die werden beim Marathon stilecht in Weingläsern an die Sportler ausgeschenkt – und das bei teilweise 30 Grad im Schatten.
Buchautor Alexander Oetker ("Retour: Luc Verlains erster Fall") verliebte sich bereits als Kind in Frankreich, wo die Familie gern die Sommer verbrachte. Schließlich wurde er Frankreich-Korrespondent von RTL. Für sein neuestes Buch "Château Mort" ließ sich Oetker von dem skurrilen Marathon inspirieren.
Der Marathon du Médoc führt durch die Weinfelder Südfrankreichs Foto: Stéphane Mesmin
"Der Rotwein belebt das Hirn und die müden Knochen"
"Ich habe als Fernsehkorrespondent einige Male über den Marathon berichtet und konnte es zuerst kaum glauben. Rotwein und so eine lange Strecke?", erinnert sich der Schriftsteller. "Wir haben dann den Streckenarzt interviewt. Und der hat uns beruhigt. Es sei doch wie im Leben: nach einem miesen Tag ein kleines Gläschen Rotwein – und schon steigt die Stimmung. Genau so ist es bei den Muskeln der Läufer", erklärt er TRAVELBOOK. "Der Rotwein belebt das Hirn und die müden Knochen."
Aber 20 Weinstationen entlang der Strecke bieten eine Menge Alkohol, der durch die sportliche Betätigung noch schneller ins Blut schießen kann. Oetker sieht das aber nicht so kritisch: "Jedenfalls hab ich keinen Läufer gesehen, der angetrunken ins Ziel gelaufen kam. Aber es stimmt schon: Die Stimmung ist im Médoc nach dem Lauf wohl um einiges lustiger als bei einem normalen Marathon." Der persönliche Bericht einer Guardian-Journalistin aus dem Jahr 2014 zeichnet ein etwas anderes Bild. Sie berichtet von verkaterten Teilnehmern, betrunkenen Gestalten und einem lockeren Umgang mit dem Thema Gesundheit.
Verrückt, bunt, aber trotzdem sportlich: der Marathon du Médoc
Foto: Stéphane Mesmin
Kanervalsstimmung trifft auf Marathon
Bei dem Marathon der französischen Art sind aber nicht nur die Getränke ein wenig anders als bei herkömmliche Laufveranstaltungen, sondern auch die Outfits. Manche Läufer treten gewohnt sportlich an, manche kommen in Verkleidung, wie man es vom Karneval kennt. Entgegen mancher Berichte ist es keine Pflicht, in einem speziellen oder außergewöhnlichen Outfit zu erscheinen, doch die meisten machen den Spaß gerne mit – und kommen in den verrücktesten Verkleidungen: als Balletttänzerinnen, Marienkäfer, Wikinger und glitzernde Disco-Fans. Manche setzen auf individuelle Ideen, manche kommen gruppenweise in den gleichen Outfits. Der Anblick erinnert eher an ein Festivalpublikum als an einen 42-Kilometer-Marathon.
Es erinnert ein wenig an Karneval oder ein ausgelassenes Festival: Beim Marathon wird in Kostümen mit Wein angestoßen Foto: Stéphane Mesmin
Trotz Alkohol ist eine Bestzeit das Ziel
Es gibt außerdem typische französische Speisen – Käse und Meeresfrüchte inklusive. Das Marathon ist zwar das Haupt-Event, aber davor und danach finden Partys mit reichlich Alkohol und Speisen statt, die nicht unbedingt auf dem Ernährungsplan eines Marathonläufers stehen würden. Trotz der ausgelassenen Stimmung und des Alkoholkonsums in großen Mengen nehmen die meisten Läufer die Aufgabe sehr ernst und peilen persönliche Bestzeiten an. Falls man sich der Herausforderung nicht gewachsen fühlt, kann man auf eine 10-Kilometer-Strecke ausweichen. Eine Startnummer beim Wein-Marathon kostet 87 Euro. Für weitere Events wie Dinner-Partys muss man zusätzlich bezahlen. Wer den Marathon bewältigt hat, erhält eine Erinnerung als Belohnung: eine Flasche Wein mit zwei gravierten Weingläsern.
Alexander Oetker macht in seinem Roman "Château Mort" den alkoholreichen Marathon, den er selbst schon so oft miterleben durfte, zum Mittelpunkt des Geschehens. Doch das Rennen im Buch verläuft ein wenig anders als sonst üblich: Ein Politiker bricht zusammen, ein Winzer stirbt – und Commissaire Luc Verlain will herausfinden, was passiert ist.
Сбросим лишний вес на онлайн-марафоне здоровья
25 мая 2021 года специалисты ФГБУ «НМИЦ эндокринологии» Минздрава России совместно с экспертами ведущих учреждений страны эндокринного профиля проведут первый Всероссийский онлайн-марафон здоровья, посвященный Дню борьбы с ожирением.
Программа «Марафона здоровья» рассчитана на четыре часа и включает восемь тематических блоков. Каждый из них посвящен актуальным вопросам здоровья человека, в том числе — физическому и интеллектуальному развитию детей, психологическому здоровью, состоянию репродуктивной сферы женщин и мужчин, организации питания в семье и вне дома, лечебной физкультуре.
Программа марафона составлена многопрофильной командой экспертов — врачей, общественных деятелей, руководителей организаций, представляющих интересы пациентов. Темы выступлений отражают актуальные запросы общества, жизненные приоритеты, в числе которых – стремление к долголетию. Выступления специалистов ориентированы на детей, женщин и мужчин, имеющих избыточную массу тела, а также на любого человека, который стремится наладить сбалансированное питание и поддерживать здоровый образ жизни.
Спикеры мероприятия – эндокринологи, диетологи, педиатры, гинекологи и урологи, врачи спортивной медицины, психиатры и психологи из Москвы, Санкт-Петербурга, Воронежа, Владикавказа, Екатеринбурга, Казани, Махачкалы, Новосибирска, Симферополя, Тюмени, Челябинска. В роли модераторов – представители разных профессий, национальных культур, религиозных конфессий, объединенные осознанием важности профилактики и лечения избыточной массы тела.
Партнерами мероприятия выступили крупнейшие общественные организации ООД «Стройная Россия» и ОО «Всероссийский союз пациентов». Медицинское сообщество поддерживают также государственные корпорации, отраслевые лидеры – АО «Концерн Росэнергоатом», ОАО «РЖД», АО «Рособоронэкспорт». С участием представителей этих компаний будут проведены мастер-классы по организации здорового корпоративного питания.
Цель «Марафона здоровья» – привлечь внимание широкой общественности к необходимости профилактики и лечения серьезных эндокринных заболеваний – метаболических нарушений и ожирения. Врачи и общественные деятели поднимут волнующие общество темы, связанные с питанием и образом жизни, развенчивают мифы, предлагают эффективные методики оздоровления, мотивирующие на заботу о своем здоровье.
Организаторы и партнеры Всероссийского онлайн-марафона здоровья выступают с предложением учредить Всероссийский день борьбы с ожирением для того, чтобы ежегодно проводить широкомасштабные просветительские мероприятия, рассказывать гражданам Российской Федерации о профилактике и лечения ожирения.
Running the Marathon du Medoc
I am exhilarated. Yesterday I ran – and completed – the Marathon du Medoc.
To run any marathon for the first time would rank as a great life experience, but the fact that this was the Medoc Marathon, with a 42.195 km route taking runners through some of the world's most famous vineyards, made this extra special for me as a wine nut.
The night before the race our team – team Pichon – gathered at the chateau for a pasta dinner, washed down with some good wine and a 1964 colheita from Noval. I couldn't sleep after this: I was too nervous.
It was an early start, and we headed to Pauillac at 0830, parked, and made our way to the race line. We waited here quite a while as the start wasn't until 0930. Unlike other marathons, there was no pen system; you just decided where you wanted to start. The atmosphere was great, with over 8000 people, many of who were in fancy dress. The theme this year was science fiction.
With three minutes to go I was suddenly extra nervous. This was the first time I have run with more than two other people, and a number on my bib. I had never run even close to marathon distance before. Help!
Then we were off. Really slowly at first: there was severe bunching and the first couple of kilometres were at a very leisurely pace. I was happy with this. The adrenalin was pumping and I knew that the temptation would be to start too fast. After a short while there were just three of our team running together: Christian Seely, Axl Probst and I (the others had gone ahead) . We were running at a speed that meant we could chat.
At 6 km we stopped for our first wine break. A feature of the Medoc marathon is that it takes you through chateau where you can get water, food, wine and be entertained by (mostly) bad bands. The quality of the wine is an indication of the meanness or generosity of the chateau owner. Some pour oxidised pressings, others offer their second wine, while phelan segur almost at the end pours their grand vin.
After this, we picked up our pace a bit, running through the vineyards and overtaking people in elaborate costumes. A few more stops followed, including pichon at km 18 and lynch bages at 20. I was drinking plenty of water, adding rehydration salts, and a little wine. The temperature was ideal at around 20 C, but I was still sweating a lot.
Axl and Christian stopped at km 21, the half way point (as they had intended to; they hadn't been able to train properly) and so I was on my own. Up to this point I felt fine and the running had been easy.
It was in the mid-20s that I had to begin working. I was beginning to feel my hips and outer thighs. By km 30 there was pain. I stopped for a short break at a drink station and then carried on. Fortunately the pain receded. It made a few brief reappearances, but it could be managed by a short spell of walking each time.
It was in the high 30 kms that I began to experience a burst of exhilaration, like a shiver, that energised me. I also began to feel almost overcome by emotion. Suddenly I was running again, at a decent pace. At 39 km it was just 3 to go, and the finish line didn't seem far away. The food stops were getting more exotic: there was an oyster stop, and then an entrecôte stop.
I ran towards the finish line filming as I went, and with all the stops I'd made along the way, I was thrilled not only to have finished, but also to have got a better time than I was expecting (5 h 18 m). Yes it was slow, but this was my first marathon, and I hadn't trained enough. Finishing was my goal. I felt so happy and euphoric. I had no blisters, no chafing, no pain.
After collecting my medal/bottle of wine/commemorative bag, I then had to find my car. The last thing you feel like after running for over 5 hours is a 20 minute trawl through Pauillac back streets looking for your vehicle. But I found it, eventually, could drive it (a pre- race concern) and I headed back to Pichon, a bit stiff but thrilled to have enjoyed this great life experience. As I write, a day later, I am very happy to report no ill effects other than stiff thighs and hips.
A film of my run:
Marathon du Medoc
Created in 1984 by a group of passionate marathon fans, the marathon nicknamed the "Medoc" has become a must for many marathon runners over the years. The "Medoc" is a marathon you just have to run like New York, London or Paris. This success does of course lead to problems with the number of runners allowed to run the race. The race is deliberately limited to 8,500 participants and despite everything it has managed to preserve the spirit of the founders built on 4 fundamental pillars that are inseparable for us : Health – Sport – Conviviality – Fun.
The AMCM association that organizes the "Medoc" comprises 90 volunteer marathon runners. The main goal of the "Medoc" is to attract runners of all types and have them discover the benefits and pleasures of long distance running. The Medoc does this by welcoming and rewarding the first and last under the same conditions.
Despite the fun aspects of the race, the "Medoc" is nonetheless a real Marathon, 42.195 km measured officially. The fantastic organization and beauty of the course have placed it among the leading international marathons year in year out drawing an ever increasing number of foreign participants (over 20% of runners in 2006). In one single loop, this Marathon winds it way round a stunningly beautiful circuit of over 50 chateaux. More than any other event, the "Medoc" promotes sport with its 3,000 volunteers and some 100,000 spectators who each year say to themselves "and why not me?"
Local Weather (Sep 10):
2021
2020
2019
2018
2017
H (°C)
25
29
22
29
21
L (°C)
17
15
12
15
12
Powered by Dark Sky
Find Nearby Lodging (Hotel, Airbnb, etc.):
Recent reviews
The somewhat drunken marathon
The somewhat drunken marathon
The French know how to have a great time. Amazing production with 20 wine stops as you run through various Chateaus. Beyond wine the normal stops you would imagine plus … MORE
The French know how to have a great time. Amazing production with 20 wine stops as you run through various Chateaus. Beyond wine the normal stops you would imagine plus great food; steaks, oysters and more. A fun, relaxing run with no hills to worry about running through vineyards in the sunshine and 22 degrees. Oh and in fancy dress. Even the finish has wine, food and beer. A beautiful bucket list run.
Was this review helpful? YES!
You marked this review helpful.
Please login to reply to this review.
Fun times in wine country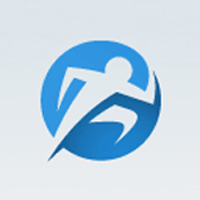 Fun times in wine country
Medoc marathon is a marathon thru vineyards in Bordeaux France going thru approximately 18 Chateau's with 21 wine stops. 90% of participants dress in costume based on each years theme. … MORE
Medoc marathon is a marathon thru vineyards in Bordeaux France going thru approximately 18 Chateau's with 21 wine stops. 90% of participants dress in costume based on each years theme. This years theme was superhero's.
Our group (6 of us) chose to run as Minions.
There are 8500 participants and the marathon is 70% fun, 30% serious.
The fun….
The start is in a small town with no corrals. There are circus soleil performers performing overhead. Nobody except maybe the top runners taking it serious. The main thing to do at the start is wonder around and look at the costumes.
The course is a varied mixture of paved roads, dirt trails and gravel. Mostly flat with some nasty little hills on the back half. Lots of running thru wine vineyards. Some of the chateaus were really really nice old wineries. But did spend a lot of time looking at grape vines.
As for the water / food / wine stops –
The food was great. Every mile or so they had trays of fresh fruit, homemade breads, sweets and other really good stuff. At mile 19 they had fresh oysters, mile 20 filet mignon and mile 25 some of the best chocolate covered ice cream bars I had ever had.
Not a big wine drinker so skipped most of the wine stops in the courtyard of the Chateaus but most of the people stopped often to participate.
The serious.
As fun as the marathon is it is still a marathon. They have a 6 and a half hour cutoff with sweepers and pick up buses if you fall behind the sweepers. So if you choose to stop at the food / wine stops you have to make up the time or be swept. Only 3 of the 6 in our group actually made the finishing time. The wine stops are very crowded and you could easily spend 5 minutes at each one.
The finish and swag.
You wanted to be sure and finish because the swag was amazing. Bottle of wine from the Bordeaux region, t-shirt and medal.
The next day.
The next day the marathon puts on a 7 mile recovery walk thru the vineyards and party. Very Nice sit down lunch. Cost extra but well worth it.
So….all in all a marathon wine party with the underpinnings of an actual marathon.
Good times
Le Marathon du Médoc Experience
You've got to be fit and have a stomach of steel for the world's booziest race. The 26.2-mile run around the vineyards of Bordeaux features 23 stops where oysters or steak can be washed down with a few fine wines. Just the thing to get your second wind. Unwind and recover after the race at Les Sources de Caudalie with award winning spa treatments, haute cuisine and immerse yourself with a private wine tour of the tastes and terroirs of the world famous wine region of Bordeaux
Trip Highlights
Three nights in boutique chateau accommodation surrounded by the lush vineyards of Château Smith Haut Lafitte, with access to the Caudalie spa
Marathon registration for Le Marathon du Médoc
Visit and tasting at a Grand Cru Classé winery in Pessac-Léognan
Explore the world-famous wine region of Bordeaux with a private expert wine guide and driver with three course lunch with wines in a restaurant in the heart of St Emilion
Enjoy a tour and tasting at world famous Grand Cru classified Châteaux in the St Emilion region – Bordeaux's right bank, famous for the Merlot grape
This is a guide price based on 2 people travelling together and sharing a room. Flights are included with this package.
Trip details
Day 1
Fly to Bordeaux on Friday 8th September and pick up your hire car on arrival. Check in to the tranquil chateau accommodation surrounded by the lush vineyards of Château Smith Haut Lafitte. Choose from a terrace or balcony with a view of the vineyard or lake – your view for the next three nights. This afternoon enjoy a tasting and tutorial at a nearby world-famous château – the perfect introduction to the Merlots and Merlot blends so typical of this world-famous wine region. Before dinner relax with some treatments at the vinotherapy spa, take a dip in the pool or explore the lush hotel gardens with an aperitif with the option of a two-starred Michelin tasting menu for dinner (treatments and dinner are not included)
Day 2
The following day, for those brave enough embark on the world's booziest race, a 26.2-mile run through the scenic vineyards of Bordeaux which features 23 stops where local delicacies such as oysters, cheese, steak can be washed down with a few fine wines. In the evening, relax and recover at the hotel
Day 3
In the late morning, your private wine guide will collect you and take you to a cellar restaurant in the heart of St Emilion for a three course lunch wines. In the afternoon, visit a Grand Cru Classé Château in Saint-Émilion to explore its cellars and winery, followed by a wine tasting
Day 4
The final day of your Bordeaux luxury château experience is yours to enjoy the 'well needed' numerous spa treatments on offer (locally and not included), or take the time to explore the nearby Bordeaux city centre before heading home. Self-drive to the airport and take your flight back to London
All of the holidays we create are completely tailor-made to you
This sample itinerary is intended to give you a flavour of what we can do.